South Ayrshire Council appoints new Chief Executive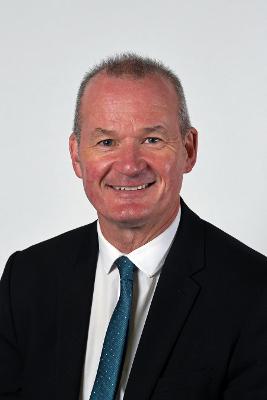 Following a recruitment and selection process, Councillors have appointed Mike Newall as the new Chief Executive of South Ayrshire Council.
Mike will take over the helm from current Chief Executive, Eileen Howat, who has been in the role for the last 10 years.
He will lead on the implementation of strategic plans that ensure the effective management and governance of the Council.
Mike, who is currently the Council's Depute Chief Executive and Director of Housing, Operations and Development, has extensive local authority experience. He has been a Chief Officer with the Council since March 2009. During this time, he has had responsibility for an extensive range of front facing and corporate Council services, including Neighbourhood Services, Housing, Facilities Management, Planning, Building Standards, Community Planning and Policy and Performance. Before joining South Ayrshire Council, Mike was a Development Manager with CALA (Homes) West, where he was responsible for multi-million pound development sites across the central belt of Scotland.
He will take up the role when Eileen Howat retires on 1 November 2023.
Mike said: "It's a privilege to work in such a beautiful part of Scotland and an honour to be asked to lead this ambitious and forward-thinking Council. I look forward to continuing to serve the people of South Ayrshire and delivering on the Council priorities, and I will work with partners to maximise the potential of the Ayrshire Growth Deal for our communities.
"There are always going to be challenges, but I'll be keen to work with our communities and partners to explore the opportunities that South Ayrshire has to offer. From hosting Scotland's largest event, The International Ayr Show - Festival of Flight in September, to enjoying some of the finest golf courses in the world, as well as our award winning beaches and tourism offering, there's a lot to look forward to in South Ayrshire".
Leader of South Ayrshire Council, Councillor Martin Dowey, said: "I'm delighted to welcome Mike as our new Chief Executive. He will use his wealth of local authority experience to lead staff, managers and chief officers to deliver on the priorities of the Council Plan.
"This is an excellent appointment and I know Mike is dedicated and passionate about South Ayrshire and he will provide the strategic leadership that will take the organisation to the next level. I look forward to working with Mike as Chief Executive to deliver excellent services for the people of South Ayrshire."