Accessible Ayr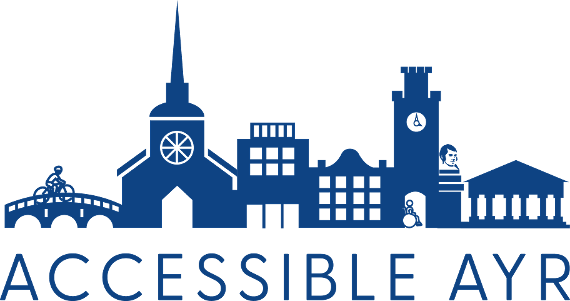 Accessible Ayr is an ambitious project by South Ayrshire Council, Ayrshire Roads Alliance and Sustrans. The plan is to significantly invest in the town centre, making it a vibrant and more attractive place for people to visit and enjoy, as well as make it easier to access by pedestrians and cyclists. The streets included in the project are highlighted on the plan below.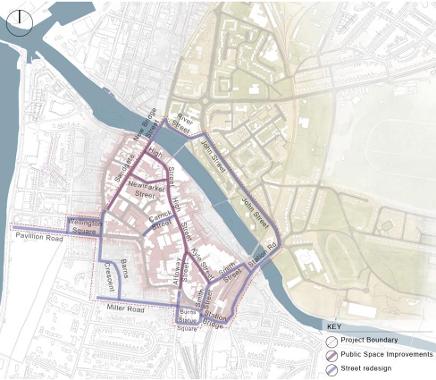 The Accessible Ayr project aims to make the town centre a more vibrant place by creating spaces and places by upgrading the key town centre streets of High Street, Sandgate, Kyle Street, Alloway Street and Newmarket Street and also making changes to Fort Street, Carrick St, John St, Station Rd, Smith St, Burns Statue Square, River St, Main St, King St, Allison St, Barns Crescent, Wellington Sq, Pavilion Road and Miller Rd.
The first stage of the project is to better understand the operational needs of businesses and residents located in the town centre. We will then seek views from all citizens and businesses.
Have Your Say
We are inviting businesses and residents located in the town centre to complete a short questionnaire which will help us understand your needs. If your business or home is located within the red dotted line shown on the plan above we want to hear from you. You have until Friday 16th of September to complete the questionnaire.
Click here for business & resident survey
If you live or operate a business that's located outwith the red dotted line, you will still have the opportunity to gave your say later in the year.
For Further Information
Please visit the project website
email lesley@streets-uk.com
freephone 0800 987 5990
Or write to us at:
Accessible Ayr
c/o streets-UK
50 Wellington Street
Glasgow G2 6HJ