Barrhill becomes a designated 'Biosphere Community'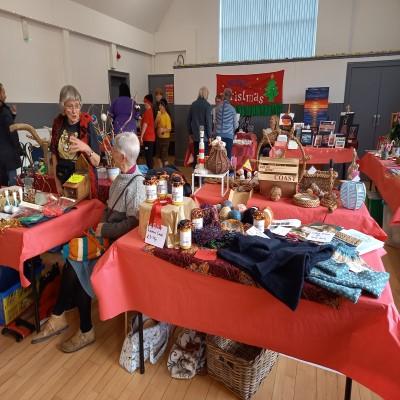 The village of Barrhill has become a Biosphere Community, the eighth to be designated within Galloway and Southern Ayrshire UNESCO Biosphere and the third in South Ayrshire.
The Biosphere Communities scheme invites residents to explore the aspects of local heritage and cultural identity that most inspire community pride. Through a Sense of Place workshop locals shared their favourite places, leisure activities and scenic spots, and created a page about the village for the Biosphere's website. Collectively they have signed up to the Biosphere's Proud Supporter Charter, reflecting a commitment to taking positive action to help people and planet. Meanwhile Barrhill businesses can benefit from their connection with Scotland's UNESCO Trail, a journey across Scotland's UNESCO sites that promotes slow and sustainable tourism. Biosphere Communities are promoted on the trail as places where international visitors can enjoy a taste of 'Biosphere life'. Then as the relationship between village and Biosphere continues to grow, residents of Barrhill will be able to call on 'Team GSAB' to assist with community initiatives and special events.
Sam Rimmer, Development Officer with the Barrhill Development Trust, says, "Barrhill supports the Biosphere just as the Biosphere supports us, from the burns watering our gardens to the fields sustaining our animals and the trees providing oxygen to breathe. We are Proud Supporters of the Galloway & South Ayrshire Biosphere as a way to embrace the environment to be part of the system that nourishes us now and to ensure it is able to nourish our children after us through sustainable practices. We look forward to being an active supporter and to grow our network of other locals, people and businesses, all trying to be good custodians of our natural environment."
Jenna Cains, Community & Education Lead Officer, said,"We're so pleased to end 2022 by welcoming Barrhill to the Biosphere Communities scheme. Local people are rightfully proud of the connectivity within this wee village and how much history there is to discover in one small place. I and all the Biosphere team look forward to supporting Barrhill in the years ahead in a wide range of important, community-led initiatives that will strengthen local ties and local spirit even more."
Councillor Alec Clark, Cabinet Member for Tourism and Rural Affairs who represents South Ayrshire Council on the UNESCO Galloway and Southern Ayrshire Biosphere Board said: "As the South Ayrshire Council Councillor attached to the Biosphere, I am proud to be able to welcome Barrhill to the Biosphere family. I am sure that the ethos of the Unesco Galloway and Southern Ayrshire Biosphere will benefit Barrhill residents and improve the quality of life for all."