New Heritage Hub Now Open on Ayr High Street ​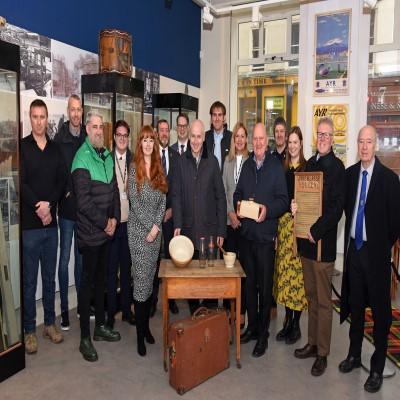 Are you interested in finding out more about Auld Ayr's history?

South Ayrshire Council is pleased to announce that the brand-new 'Ayr Through the Ages - The Heritage Hub' is now open!
Located at the bottom of Ayr High Street close to Ayr Town Hall, the hub is a central place where people can find out more about the history of Ayr, as well as learning more about some of the items in South Ayrshire Council's collections and archives.
The 'Ayr Through the Ages - The Heritage Hub' will be open every Tuesday - Friday from 12:30pm until 4:00pm and Saturdays from 10:00am until 3:00pm.
Councillor Alec Clark, South Ayrshire Council's Portfolio Holder for Tourism, Culture and Rural Affairs said: "The new Ayr Through the Ages Heritage Hub is a great opportunity for people to increase their knowledge of our local area and is well worth a visit.
"South Ayrshire has such a rich history and the hub is a fantastic place where residents and tourists alike can visit to uncover the past."