Provost visits Skypath Aero Training Centre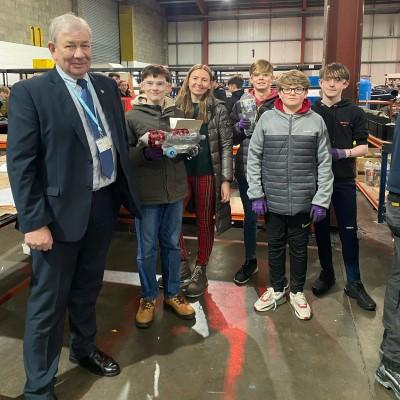 Provost Iain Campbell recently visited the Skypath Aero Training Centre alongside pupils from Carrick Academy and Girvan Academy.
This was the third in a series of visits supported by South Ayrshire Council, aimed at S3 pupils. The programme was set up with the aim to introduce young people to potential future Aerospace employers and take part in fun team challenges based around STEM (Science, Technology, Engineering and Mathematics).
The day started with a site tour of Spirit Aerosystems, then the pupils were challenged to design, build, and race a rocket car at Skypath Training Centre. The activities were supported by local cluster apprentices from Spirit Aerosystems, Woodward Inc., Chevron Aircraft Maintenance, and Precision Tooling.