South Ayrshire Council's Property Maintenance Team Win APSE Best Performer Two Years in a Row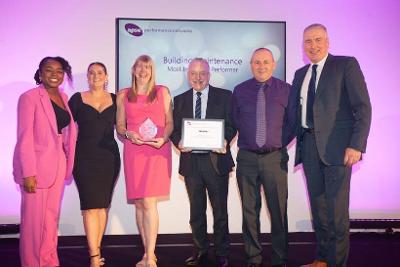 South Ayrshire Council's Property Maintenance team has been awarded 'Best Performer' in the Building Maintenance category at the APSE Performance Network Awards for the second year running.
The Performance Network Awards recognise the best performing and most improved local authorities across the UK for their achievements and highlight public sector excellence.
The team scooped the top spot in a high-profile ceremony in Blackpool on Thursday 1 December.
Councillor Martin Kilbride, South Ayrshire Council's Portfolio Holder for Buildings, Housing and Environment said: "I'm delighted that our Property Maintenance team have won this prestigious award two years in a row.
"This makes us the first local authority in the UK to consecutively win this award and is a testament to the continuous hard work and dedication of everyone in the team. I'd like to congratulate everyone from the service for this well-deserved achievement."