South Ayrshire Council Supports 16 Days of Action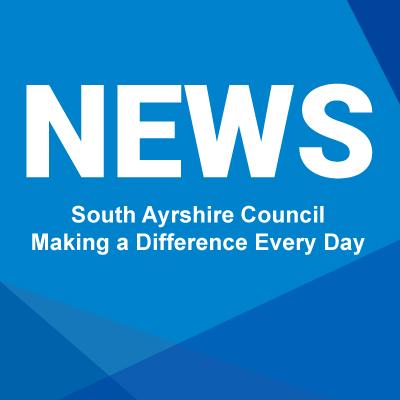 International Day for the Elimination of Violence Against Women will take place on Friday 25 November, which marks the start of the 16 Days of Action to end violence against women.
This initiative takes place each year across countries worldwide in a bid to tackle violence against women and change attitudes and behaviour at all levels, ending on Human Rights Day on 10 December.
Our Thriving Communities team have organised a variety of events in support of the campaign over the duration of the 16 days across South Ayrshire. These include violence prevention workshops; community cinema events; creative writing group sessions; and the popular Reclaim the Night Walk which will take place on Tuesday 6 December.
You can also join the White Ribbon Scotland campaign where you can pledge not to commit, condone or remain silent about violence against women.
Councillor Laura Brennan-Whitefield, Chair of the Violence Against Women Partnership, said: "The pandemic unfortunately led to an increase in domestic abuse which cannot be tolerated. As a society, we must continue to show our commitment to helping those who may be vulnerable or are experiencing abuse in any form.
"It's important that women and girls know where to find support and advice at any time and are not afraid to seek help. I'm therefore pleased that this year we are once again able to offer a range of events which will promote the organisations available and provide essential information."
Councillor Lee Lyons, South Ayrshire Council's Portfolio Holder for Health and Social Care said: "The 16 Days of Action initiative is an important annual event which enables us to raise awareness and provide much needed support to those in need. Although the campaign takes place once a year, it's vital that we continue to work towards tackling violence against women 365 days of the year.
"By working with our partners, we can also help to change the attitudes which often lead to harmful behaviour towards women and girls."
You can find out more about the 16 Days of Action, including the full list of events here.