South Ayrshire Council appoints new Assistant Director - Education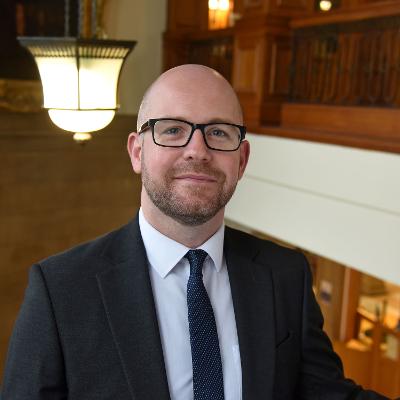 South Ayrshire Council has appointed Scott Mulholland as Assistant Director - Education.
Scott will work alongside the Director of Education to provide strategic management and drive forward service excellence across our schools and early years centres.
Since 2018, Scott has had extensive experience in leading South Ayrshire's Inclusion Service as Quality Improvement Manager. This role has also seen him lead on a number of service priorities designed to improve the outcomes of young people across the authority. In 2015, Scott joined the Inclusion Team as Co-ordinator (Inclusion), prior to this he was Depute Head Teacher at Dundonald Primary School. Scott originally trained as a primary teacher and has worked in various schools across South Ayrshire.
South Ayrshire Council's Director of Education, Lyndsay McRoberts said: "It's great to see this increased resource in our senior management team and Scott brings a wealth of experience to this new role.
"We're dedicated to giving young people the best possible start in life and I know Scott will work closely with education staff, young people and parent/carers to ensure we continue to deliver an excellent education provision."
South Ayrshire Council's Portfolio Holder for Education, Councillor Stephen Ferry said: "The appointment of an Assistant Director - Education reinforces the Council's commitment to education in South Ayrshire.
"It's important that local young people have a positive educational experience, and our teachers and school staff have a steadfast education leadership team whose support they can rely on to deliver this.
"I'd like to wish Scott the very best in his new role."