Council announces appointment of two new Chief Officers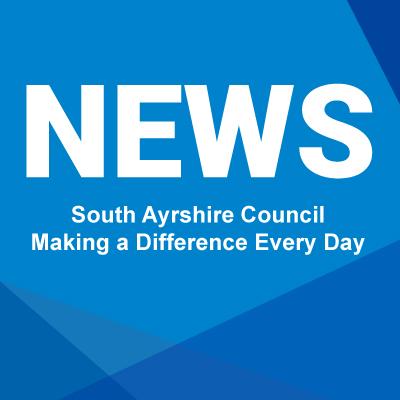 South Ayrshire Council has taken the initial steps to transform their Chief Officer structure with the appointment of two new Directors.
Following a recruitment and selection process, Councillors appointed Mike Newall as Depute Chief Executive and Director of Housing, Operations and Development, and Jane Bradley as Director of Strategic Change and Communities.
Both Directors will support the Chief Executive in the implementation of strategic plans to ensure the effective management and governance of the Council.
Mike has been a Chief Officer with the Council since March 2009. During this time, he has had responsibility for an extensive range of front facing Council services, as well as corporate services, such as Community Planning, and Policy and Performance. Prior to joining the Council, Mike was a Development Manager with CALA (Homes) West, responsible for multi-million pound development sites across the central belt of Scotland. Mike has considerable local authority experience having previously worked for East Dunbartonshire Council, South Lanarkshire Council and Strathclyde Regional Council. Mike will play an integral part of the Council's Corporate Leadership Team in driving improvements across the Council and working with community partners to deliver key priorities.
Jane has held several management roles at a senior level during her employment with the Council over the past 25 years. As a member of the Corporate Leadership Team, Jane previously worked as an Executive Manager within the People Directorate. She is currently Assistant Director - People with responsibility for a wide range of services including Tourism, Events and Culture, Sport, Leisure and Golf, Thriving Communities, Customer Services, Organisational Development and communication. Jane is committed to ensuring that communities feel engaged with the Council and will use her significant experience to drive forward the strategic change agenda.
South Ayrshire Council's Chief Executive, Eileen Howat said: "I'd like to congratulate Jane and Mike on their appointments.
"The Director roles cover a diverse range of services, and I know Jane and Mike will be committed to driving transformational change and promoting a positive and innovative culture across the organisation.
"Both have many years' experience working at Chief Officer level and I look forward to continuing to work with them to deliver services local people rely on.
Leader of South Ayrshire Council, Councillor Martin Dowey said: "We need strong, inspirational leaders at the top who can help take the Council in the right direction, in line with this administration's ambitions.
"Jane and Mike will each play a crucial role in our senior leadership team and I'm confident they'll be instrumental in taking forward our objectives."