Provost Opens Dunure Festival of the Sea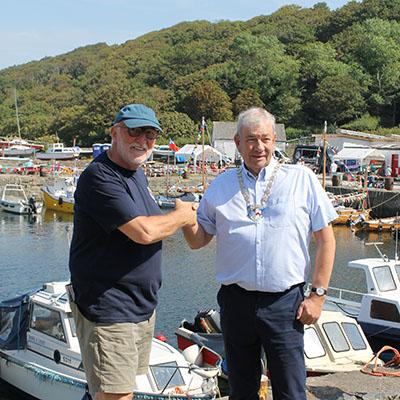 Provost Iain Campbell officially opened the Dunure Festival of the Sea on Saturday 13 August. The much-anticipated event which takes place at Dunure Harbour, celebrates the maritime history of the picturesque village. The festival had a fabulous line up this year with music, children's entertainment, and local food and drink, all set against a stunning backdrop. Locals and visitors turned up in great numbers for the event, which has been running since 2017.

Provost Iain Campbell pictured with event organiser Jim Armstrong.