Diamond Wedding Celebrations for William and Joyce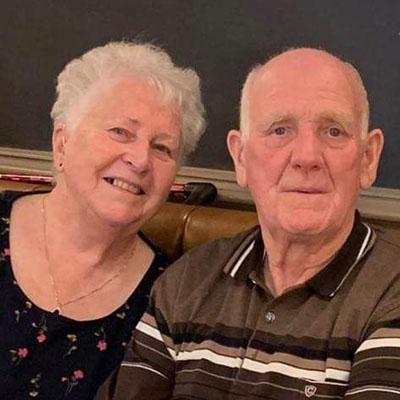 William and Joyce Brackenridge recently celebrated their Diamond Wedding Anniversary.
While William comes from Ayr, Joyce is originally from Bristol. The couple met in the Army during their national service and got married in Bristol before settling down in Ayr.
William worked as a plumber for South Ayrshire Council for over 30 years until retirement, and in his free time coached youngsters in boxing. Joyce enjoys crafting and making gifts for her ever growing family, and for donation to charities
The couple raised 5 children and now have 17 grandchildren and 27 great grandchildren!