Galloway & Southern Ayrshire UNESCO Biosphere launches sessions for sustainable living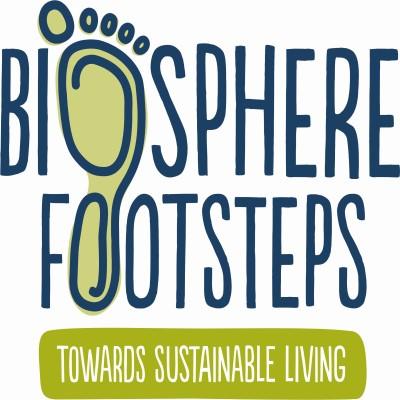 Galloway & Southern Ayrshire UNESCO Biosphere will launch its new Biosphere Footsteps programme in Ayrshire this summer, supporting local residents to make positive environmental impacts while cutting a few domestic costs.
Biosphere Footsteps - 'Towards Sustainable Living' - are informal, interactive workshops open to anyone interested in learning more about sustainability, the climate emergency, and how communities can collectively save energy, cut carbon emissions, and reduce waste. The first sessions are scheduled to take place in Ochiltree on 30th June and Ballantrae on 13th August, led by the Biosphere's Community & Education team. Sessions are free to attend and will take place in accessible local hubs with refreshments provided, and everyone who completes the workshop qualifies for certification via the Carbon Literacy Project - accreditation that's a boon to any CV.
Scotland's first Biosphere was awarded its designation by the United Nations Educational, Scientific and Cultural Organisation in 2012, in recognition of the region's unique natural and cultural heritage and local opportunities for sustainable development. It is part of a worldwide network of more than 700 UNESCO Biospheres and will celebrate its 10th anniversary later this year. Operating with the support of several funding partners including East and South Ayrshire Councils and South of Scotland Enterprise, the Biosphere is a key national player in the drive to address climate change and achieve Net Zero goals.
Having both signed up as 'Biosphere Communities' and Proud Supporters during the last twelve months, Ochiltree and Ballantrae have been selected as ideal launch locations for the ongoing series of workshops that will eventually be rolled out across all 5,200km² of the Biosphere region. Jenna Cains, the Biosphere's Community & Education Lead Officer, says, "There's no better time than right now for organisations to create a framework that supports local people in navigating all the challenges we face at home, outdoors and in our working lives. The Biosphere is committed to creating opportunities not only for sharing knowledge and ideas but for giving each other some moral support. Sustainability is not something to struggle for alone, in fact it's much more easily achieved as a group effort and a collaboration. We're very much looking forward to meeting friends old and new in our Biosphere Communities and seeing where Biosphere Footsteps can take us in the months and years ahead."
Councillor Alec Clark, Cabinet Member for Tourism and Rural Affairs who represents South Ayrshire Council on the Unesco Galloway and Southern Ayrshire Biosphere Board said: "Biosphere Footsteps is another exciting step forward in raising the awareness and importance of our environment and the battle against climate change through education. It is extremely encouraging to see the way that our communities are engaging with this work through the excellent support of The Galloway and Southern Ayrshire Biosphere Officers . This puts us at the forefront of the battle against climate change and sets a good working template going forward for future generations."
For more information about the Biosphere Footsteps programme, or if you'd like to sign up, contact jenna@gsabiosphere.org.uk. More information about Galloway & Southern Ayrshire Biosphere and the UNESCO designation can be found at www.gsabiosphere.org.uk.