South Ayrshire Council Household Waste Recycling Centre online booking system set to launch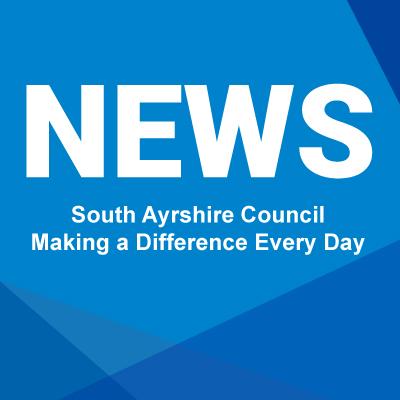 The new online booking system for Household Waste Recycling Centres (HWRC) is now set to go live on Monday 4 July.
This means that in order to visit any of our four HWRCs, residents will be required to make an appointment using the new system.
To book an available time slot, residents will be asked to register details including proof of their South Ayrshire address; vehicle registration number; and council tax reference number. By providing this information, a unique e-permit will then be generated which can be used every time a booking is made. South Ayrshire residents can go online to get their permits from Monday 20 June at household-waste-recycling-centre. Those without digital access can make an appointment over the phone by calling 0300 123 0900.
The changes to the way we access HWRCs ensures that all of our residents have the same opportunity to dispose of their household waste without the centres being overwhelmed, whilst also reducing queuing times and traffic flow issues - particularly at our busier centres. To accommodate unexpected visits, the system also allows users to make an appointment on the day, up to one hour in advance, subject to availability. Any commercial users should contact Waste Services on 01292 559342 to discuss using the HWRCs.
South Ayrshire Council's Portfolio Holder for Buildings, Housing and Environment, Councillor Martin Kilbride said: "Our Household Waste Recycling Centres play an important part in our community, allowing residents to dispose of waste and recyclables responsibly. I'm therefore delighted that we are able to implement a fairer process for our residents who wish to access the centres.
"We've been working hard behind the scenes to make sure the new online booking system is user friendly and will allow residents to book suitable appointment times with ease."
To find out more about the changes and what to expect when making an appointment, visit our website: www.south-ayrshire.gov.uk/recycling-centres.