Dalmilling Primary School - Extended Learning Facility (ELF)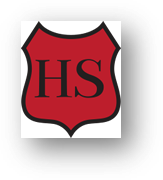 Introduction
Dalmilling Primary School is a mainstream school situated in North Ayr. At present the roll is 340+ pupils. There are 13 mainstream classes P1-P7, an enhanced nurture group and 3 Extended Learning Facility classes. This Facility opened in January 1999 and now has 30 pupils. The school is managed by: the Head Teacher, 2 Deputy Headteachers and 4 Principal Teachers.
Miss L Cameron, Principal Teacher, has responsibility for the Extended Learning Facility.
The department consists of 1 PT, 3 class teachers and 6 full time school assistants.

Aims of the Extended Learning Facility
To make provision for Primary aged pupils with significant Additional Support needs including Learning Difficulties who require a more structured, tailored environment than might usually be found in a mainstream class
To follow individualised educational programmes based on Curriculum for Excellence, incorporating necessary life and social skills
To support pupils' inclusion into mainstream classes where appropriate, on an individual and/or group basis
To provide pupils with opportunities to integrate with their peer group in both academic and social settings
Curriculum
The pupils in the Extended Learning Facility follow the national Curriculum for Excellence. Our main aim is that every child achieves to the best of their ability at their own individual pace.
The curriculum is organised into the areas of: Literacy and English, Numeracy and Mathematics, Health and Wellbeing, Social subjects, Science, Expressive Arts, Modern Languages, Religious and Moral Education and Technologies.
Since the pupils require a more structured and carefully planned programme of work, we use Connecting Steps from BSquared as this provides pupils with small, measurable targets and therefore we are able to show progress and achievement for every individual pupil at their own pace. Plans are formulated on a termly basis and set out learning intentions in all areas.
All pupils in the Extended Learning Facility are on Stage 4 of Staged Intervention and this means they are subject to Team Around the Child meetings and have individual Action Plans and targets.
Action Plans and targets re formulated termly and these are personalised for each pupil to ensure a holistic plan for progress.
Parents as Partners
Consultation with parents is a high priority for the work of the Extended Learning Facility and we welcome contact with parents at any time. It would be helpful if the school can be contacted first to ensure that the appropriate member of staff is available for discussions. A home/school diary system and Seesaw online offers parents and staff the opportunity to report on daily matters. Photos can be shared on Seesaw.
The Team Around the Child (TAC) meetings are an opportunity for parents, school staff and other relevant professionals to meet and discuss each pupil's placement and progress, and to take decisions regarding their child's future e.g., Transfer to Secondary school. These meetings can be annual however these can also be arranged at short notice if necessary. In addition, there are Parents evenings twice yearly, shared lunches, open afternoons and meet the teacher afternoons.
Parents are welcome to assist in extracurricular activities if required on a voluntary basis and share any skills they may have. They are also welcomed to join the school's Parent Council.
Transition
Moving from one setting to another may be unsettling. The best way to ensure a smooth transition for your child is communication.
Talk
To the professionals
To other parents
To your child
About
Where they are going
What will happen
Who they will meet
Share
Your experiences
Your expectations
Your concerns
Acknowledge
Your child's feelings, reassure them
Your own feelings.
Settling in may take a while - be patient
Enjoy
Your child's increasing independence
Your child will quickly pick up your feelings so above all: BE POSITIVE
By working together, we can prepare your child for what will happen and make it a positive experience.
Admissions Procedures
Referrals should be made by educational establishments and/or educational psychologists on behalf of the parents to the Central Admissions Group (CAG). The CAG members meet monthly and consider all aspects of the child and provisions to make a decision on an appropriate placement.
After TAC members have agreed on a preferred provision parents are welcome to visit the provision prior to paperwork being submitted to the CAG.
All places are offered with a six-to-eight-week review meeting to ensure placement is both appropriate and effective in practice.