Switch Off for Earth Hour 2022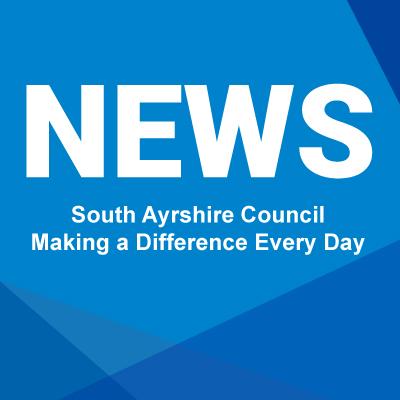 We're proud to be supporting Earth Hour 2022! This year, we'll be joining the switch off event which takes place at 8:30pm on Saturday 26 March.
The climate crisis and steeply rising energy bills highlights the crucial need to protect the planet and demonstrates that we should all play our part to engage with Earth Hour.
This year we are offering a great selection of online and in-person events from 21-26 March. These provide a fantastic opportunity for us all to think about how we can protect South Ayrshire, and the world, for future generations. There will be something for everyone to enjoy, from an online film screening of 'Scotland: Our Climate Journey' with a panel of inspirational local climate leaders, to a fun day in Newton Primary School and beach cleans in our local communities.
The pinnacle of the week will be the annual switch off, which encourages 60 minutes of darkness in support of a more sustainable planet where both humans and nature can thrive. Across South Ayrshire, the lights that usually illuminate our buildings and landmarks will be switched off, including The Wallace Tower in Ayr and Stumpy Tower in Girvan.
To find out more about the programme of events, visit https://www.south-ayrshire.gov.uk/earth-hour.
Eileen Howat, Chief Executive of South Ayrshire Council said: "Tackling the climate crisis continues to be a priority and Earth Hour is an ideal opportunity to raise awareness. We are working towards a green recovery from the pandemic and recently approved our new set of carbon budgets, which seeks to further improve on how we deliver our services sustainably.
"The public support witnessed at the recent COP26 Conference was encouraging and I hope that everyone takes a few moments to consider how they can make a positive contribution to protect our planet, no matter how small."
If you would like to find out more about Earth Hour, or to plan your own activities please visit https://www.wwf.org.uk/scotland/earthhour.