South Ayrshire Council continues to support Young Person's Guarantee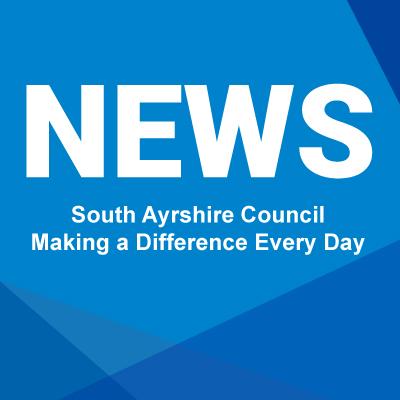 South Ayrshire Council are committed to closing the gap for young people in South Ayrshire, through our support of the Young Person's Guarantee.
The Young Person's Guarantee is a shared commitment with the Scottish Government to provide opportunities for 16-24-year olds through jobs, apprenticeships, further and higher education, training programmes and volunteering.
Our Employability and Skills team deliver a number of programmes which support the five 'Asks' of the Young Person's Guarantee:
Prepare young people for the world of work;
Help young people to achieve their potential;
Invest in a skilled workforce;
Create jobs, volunteering and training opportunities;
Create an inclusive and fair workplace.
In particular, their 'Positive Futures' programme has helped over 200 young people in the last year through their employability journey. The programme offers young people employability support and training through a three-stage pipeline service. Young people are fully supported through these stages by one of our Employability and Skills officers, who provide them with an action plan through one-to-one appointments, group work, work placement and accredited learning.
Councillor William Grant, South Ayrshire Council's Portfolio Holder for Children and Young People said: "I'm delighted that we're continuing to support the Young Person's Guarantee. We're committed to closing the gap in South Ayrshire by helping young people who are facing reduced employment opportunities as a result of the COVID-19 pandemic.
"Our Employability and Skills team do a fantastic job of developing opportunities for young people, providing support tailored specifically to their needs, and encouraging employers to develop their future workforce."
Minister for Higher and Further Education, Youth Employment and Training, Jamie Hepburn said: "Local programmes such as Positive Futures are having a strong impact on our young people and I encourage all employers to think about how they could support the Young Person's Guarantee and create exciting opportunities at this time."
You can find more information on the services our Employability and Skills team offer by visiting our website.
Published 25 February 2022