Braehead praised in latest school inspection report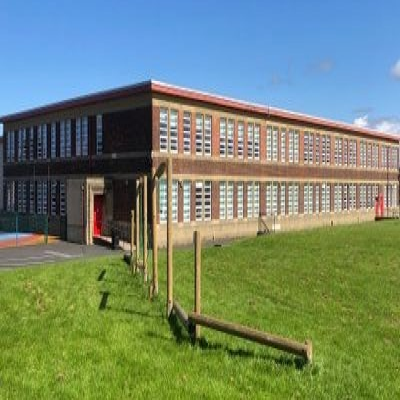 The latest Education Scotland inspection report for Braehead Primary School and Early Years Centre highlights positive improvement across the school community.
In November 2021, a team of inspectors from Education Scotland visited the school to review progress following a previous inspection. During their visit, they talked to parents/carers, children and staff to gather evidence to support their findings.
The inspection team found that the appointment of a permanent head teacher, a depute head teacher and a principal teacher has brought stability to the school. It also comments on the hard work of the head teacher and staff team to support children and their families during the pandemic.
The report highlights that staff make it a priority to seek the views of children and parents, and overall children's attainment in literacy and numeracy is beginning to improve.
Early Years Centre staff were also praised for creating useful online profiles that record children's learning journey, which they share with parents.
Councillor William Grant, Children and Young People Portfolio Holder for South Ayrshire Council said: "The head teacher and his staff have done a fantastic job to successfully address the recommendations from the previous report.
"The last 18 months has challenged learning in all our schools, but the inspectors noted that staff at Braehead used digital technology very well during the lockdowns and also provided practical support to children and their families.
"I'm sure the school will continue to work with parents and the wider community to build on this success."
The report will be published on 18 January on the Education Scotland website https://education.gov.scot/education-scotland/inspection-reports/reports-page//?id=1715