Interlinked Smoke Alarms - Use a Trusted Trader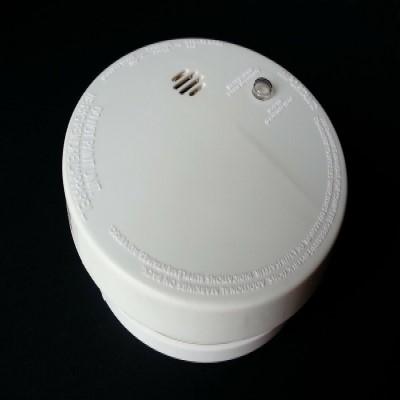 There are fewer than 10 weeks to go until the law on fire alarms changes and every home in Scotland is required to have interlinked smoke / heat alarms.
South Ayrshire Council is reminding residents to take due care when looking for someone to carry out the work. The advice from our Trading Standards and Environmental Health Team is as follows:
Use reputable traders such as those on their Trusted Trader scheme
Know what you are purchasing, and how much it will cost, and get this written down before you agree to the work
If you are responding to a flyer through the door or a cold caller, take steps to identify who you are dealing with.
There are two types of alarm available - tamper proof long-life battery-operated alarms, that can be fitted by the homeowner; and handyperson or mains wired alarms, which should be installed by a qualified electrician. Carbon monoxide detectors are also required in every room with a carbon-fuelled appliance (cookers etc), although these do not have to be interlinked.
To help pick a Trusted Trader you can visit www.south-ayrshire.gov.uk/trusted-trader/ or call 0300 123 0900.
If you are of pensionable age or disabled and own your own home, you could get help with the cost. Care & Repair Offices throughout Scotland have received limited funding from the Scottish Government to support the new law. East Ayrshire Care & Repair Service is covering all of Ayrshire and can be contacted on 01290 428001 or info@shirehousing.com
The Scottish Fire and Rescue Service (SFRS) offer free Home Fire Safety visits. To protect the most vulnerable, they will also fit interlinked alarms into owner-occupied homes where the individual/household is assessed as "high risk".
To request a Home Fire Safety Visit contact SFRS on 0800 0731 999 or text "FIRE" to 80800
Councillor Philip Saxton, Housing and Community Wellbeing Portfolio Holder for South Ayrshire Council said: "The new law comes into force on 1 February 2022, so homeowners still have time to find a reputable trader and take action. I am pleased that the elderly and disabled are being supported."