South Ayrshire Council to consult with public to shape future spending plans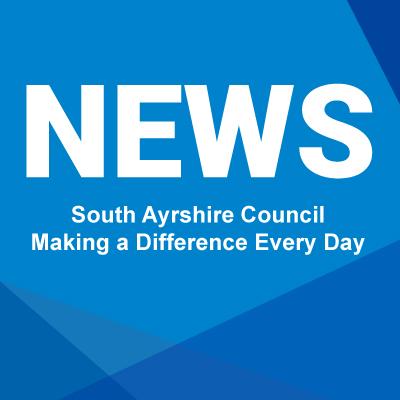 Today South Ayrshire Council's Leadership Panel considered the Council's long-term financial outlook, agreeing a medium-term plan to ensure the continued financial sustainability of the Council.
The Council faces significant financial challenges which will inevitably have an impact on how we operate. These include the continuing impact of the COVID-19 pandemic on services, demographic changes resulting in an increasing demand for some services, and the wider national economic outlook.
Like councils across the country, we have very limited control over our income, with 78% of our funding for the delivery of services coming from the Scottish Government. We anticipate that increases in future Scottish Government funding will be severely limited or may even reduce.
While it is impossible to predict with certainty what our financial picture will be, we have carried out medium-term scenario planning which estimates a budget gap of anything between £8.624 million and £52.291 million over the next 3 years. While there are many variables which could impact on these scenarios, what we can be sure of is that we will not be able to afford the breadth and depth of our current service provision. This means we will need to increase income through other means or reduce or stop some non-essential services.
We will therefore take steps to communicate and engage with you to gain a clear understanding of your needs, preferences, and priorities. We will use your feedback, as well as the priorities outlined in our Council Plan, to target service provision. This may result in redesigning, reducing or stopping some non-essential services and ensuring we have the right size and shape of workforce.
Councillor Peter Henderson, Leader of South Ayrshire Council said: "We are not alone in facing a very challenging financial outlook. However, I'm confident that we are taking the right steps to make sure we are on a firm financial footing going forward.
"We may have to take some very difficult decisions along the way, but we will work with residents, local communities and employees to deliver the best possible value for money for the people of South Ayrshire"
Councillor Brian McGinley, Depute Leader of South Ayrshire Council said: "We know that, nationally, the economic picture is very challenging. That, coupled with the increasing demands on some of our services, means that it is more important than ever that we target our resources to where these are needed most.
"We will of course consult with local people to help shape our future spending plans."
Published 26 October 2021