Kincaidston Explosion - Update 3.15pm Monday 25 October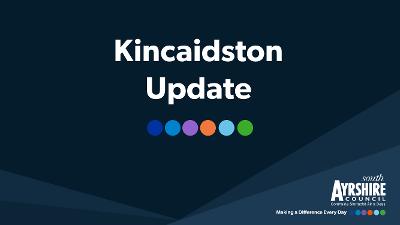 Over the weekend Officers from Property Maintenance carried out initial essential maintenance on the exterior of the homes between the inner and outer cordon. This included ensuring that windows and doors were closed and locked or, if necessary, temporarily boarded up. Work was also carried out on the roofs of properties to ensure they were protected from rain.
From tomorrow morning, Officers from Building Standards and Property Maintenance, accompanied by Police Scotland, will begin internal inspections of 24 properties which are currently within this area. The purpose of the inspection is to identify if the property is accessible for further assessment by insurers and to permit householders to gain access.
The investigation is still ongoing and the site is still under the control of Police Scotland.
25 October 2021