Kincaidston Explosion - Update 11.30am Thursday 21 October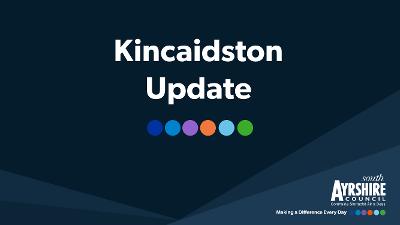 There are 35 homes which remain cordoned off following the explosion in Kincaidston. They have been cordoned off because some have been damaged, others have varying degrees of debris on or around the property and some are in close proximity to the site of the explosion, which is currently under the control of the emergency services and the utility companies. One of the properties within close proximity of the explosion had to be demolished last night to allow work to progress to make the area safe. It is likely that another one or two properties in this area may also need to be demolished. Affected householders have been advised.
There are properties outwith the cordoned off area which have also been damaged by the blast or by debris and where householders have been displaced.
We are continuing to work with the emergency services to inspect homes and make as many as possible safe. This is a complex exercise.
Our Building Standards team are carrying out individual inspections of all homes in the affected area to assess them for safety and, as at 11.30 am today, a total of 303 properties in Kincaidston have been inspected and have been deemed suitable for people to return. We are now in the process of making direct contact with residents who can now return to their homes. Please do not return to your home unless we have contacted you to say it is safe to do so. Please also be aware that there may be debris around the area. Where we are permitted, we are working to remove this , however, residents who have been advised they can return should take due care.
If you are affected by the incident in Kincaidstion and need information or support, please call 0300 123 0900.