Galloway & Southern Ayrshire Biosphere becomes part of Scotland's UNESCO Trail in a world first for sustainable tourism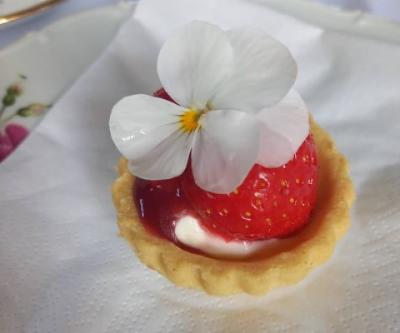 A new national trail linking all of Scotland's UNESCO designations has been launched this week at a ministerial event hosted by VisitScotland at the V&A Museum in Dundee. Galloway and Southern Ayrshire UNESCO Biosphere features in 'Scotland's UNESCO Trail' alongside World Heritage Sites, Creative Cities and other locations in a campaign that will showcase Scotland and promote sustainable tourism to a worldwide visitor market.
The United Nations Educational, Scientific and Cultural Organisation makes its awards in recognition of attributes which are unique and of global importance. Now thirteen of Scotland's UNESCO designations have been included in a pick-and-mix itinerary that stretches from Shetland's Global Geopark in the north to Galloway and Southern Ayrshire Biosphere here in the south-west. Scotland's UNESCO Trail is designed to inspire visitors to explore the best of the nation's natural and cultural heritage and follow the themes that interest them most, from music to geology via literature, wildlife and art. With this launch Scotland has become the only country in the world where designations are brought together in a singular visitor experience.
The concept of uniting all the designations in a national trail was first proposed in 2016 with Scotland's two Biospheres - GSAB and Wester Ross - among its principal drivers. As tourists increasingly move away from a 'pre-packaged' style of holidaymaking towards creating personal and independent journeys from place to place, wider awareness of our climate emergency has led to greater interest in low-impact travel and reducing our carbon footprint wherever possible. Galloway and Southern Ayrshire Biosphere and its partners in Scotland's UNESCO Trail are showing visitors how they can experience the best of the region in a way that benefits the environment and communities within: VisitScotland's promotional campaign highlights accommodation and activity providers plus local food and drink enterprises that have stellar green credentials, including businesses that hold the Biosphere Certification Mark for sustainability. Additional resources focus on public transport and cycling routes, and a range of video and digital marketing describes the special qualities of life and landscape that are protected and celebrated across the Biosphere region.
As Green Recovery initiatives are actioned across Scotland the UNESCO Trail is an exciting opportunity to boost the post-pandemic economy in south-west Scotland. Ed Forrest, Manager of Galloway and Southern Ayrshire Biosphere, said, "The launch of the UNESCO Trail is a timely bringing together of the very best of what our UNESCO Biosphere offers in partnership with businesses and communities who really care about their local environment. It offers a unique opportunity to welcome new visitors who want to experience our world class destination in a sustainable and responsible way."
Councillor Alec Clark, who represents South Ayrshire Council as a Board Member said: "The trail is a fantastic idea and puts Scottish sustainable tourism well and truly on the map. I am proud that the Galloway and Southern Ayrshire UNESCO Biosphere will play a key role in the trail. This is an opportunity to showcase our unique geology, wildlife, culture and art along with highly rated Biosphere businesses to an even wider audience."
For more information about Galloway & Southern Ayrshire UNESCO Biosphere and Scotland's UNESCO Trail visit www.gsabiosphere.org.uk or www.visitscotland.com/see-do/unesco-trail.