Council launches bereavement boxes to help young people experiencing grief and loss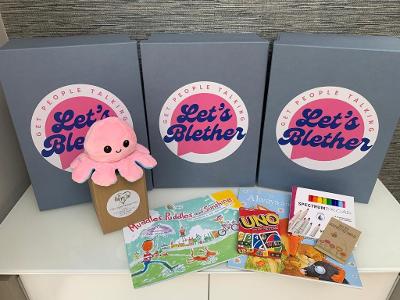 South Ayrshire Council have launched bereavement boxes as part of a pilot project to help young people across the area who are experiencing grief or loss.
The 'Let's Blether' box was inspired by Gaby Williamson and her siblings from South Ayrshire after they lost their father during lockdown last year. Grief after a bereavement is difficult to deal with at any age, and Gaby wanted to do something to help others her age who experience loss.
The boxes contain a range of items including practical advice and support strategies for children and parents; a journal; seeds to plant flowers in memory of a loved one; a book to help understand grief; a memory jar; activity sheets; as well as a directory for parents and guidance of how to use the box.
Schools will begin to deliver 'Let's Blether' boxes to children and young people who have suffered a recent bereavement from this week. Pupils can be referred to receive a support box by their school.
Councillor William Grant, South Ayrshire Council's Portfolio Holder for Children and Young People said: "I'm delighted that we are now offering further support to children and young people experiencing bereavement through the 'Let's Blether' box.
"It's inspiring that this idea was brought forward from a young person who has used her own experience to help others going through the same thing. I really hope this will make a difference to children and young people in their time of need."
If you'd like to find out more about the Let's Blether boxes, please contact your child's school.
Published 11 October 2021