Council to replant trees following essential work to tackle Ash Dieback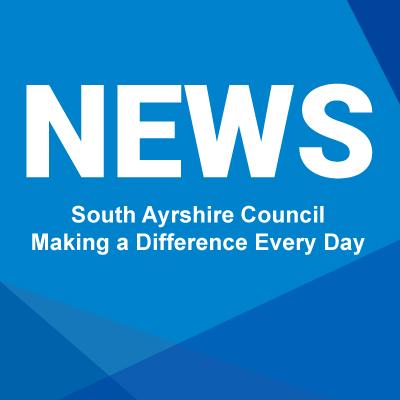 South Ayrshire Council are working in partnership with East Ayrshire Council and the Ayrshire Roads Alliance to develop a plan to tackle a disease that is affecting Ash trees.
Ash Dieback is caused by a fast spreading, wind-borne fungus that was first discovered in the UK in 2012. Diseased trees must be identified and removed when they become a danger to the public, especially where they are in close proximity to targets such as roads, footpaths, buildings, carparks or play areas.
Sadly, a number of trees in Monument Road in Ayr have been identified with Ash Dieback and will have to be felled. We are also taking this opportunity to thin some of the woodland strip to allow those remaining more space to grow. This work, which involves specialist equipment, is being undertaken by Ayrshire Tree Surgeons and is scheduled to take place between Tuesday 5 - Friday 8 October 2021. Temporary traffic management will be in place for the duration of the works. We are now working on identifying other affected trees in South Ayrshire.
A programme of replanting will form part of our Ash Dieback plan to repopulate affected areas, and to mitigate the environmental impact the disease will have on the tree population of South Ayrshire.
Councillor Ian Cochrane, South Ayrshire Council's Portfolio Holder for Environment said: "Residents may see a significant change to our landscape in the coming years due to the spread of Ash Dieback in South Ayrshire.
"I would urge the public not to be alarmed if they see trees across the area being cut back or removed. We are committed to preserving our environment and our team of highly skilled Grounds workers will carefully monitor the spread of the disease."
Published 04 October 2021