Council's Best Value Audit Report to be Considered by Accounts Commission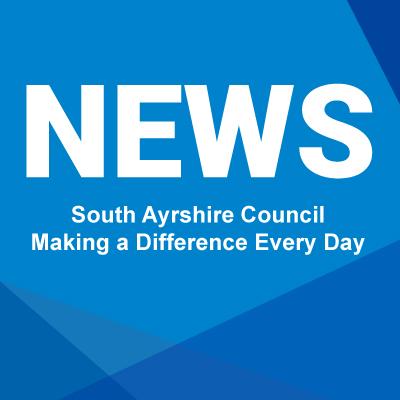 Audit Scotland carried out a remote best value audit of South Ayrshire Council between January and June 2021.
As part of the audit process, the Controller of Audit will present their Best Value Assurance Report on South Ayrshire Council to the Accounts Commission, for their consideration, on 7 October 2021. It should be noted that the report will not be complete until it is agreed by the Accounts Commission, however it can be viewed at this stage on our website.
We welcome the Controller of Audit's recognition of the council's quick response to the COVID-19 pandemic, and the role our employees played in providing support, in conjunction with partners, to vulnerable individuals and communities, while continuing to deliver vital services.
We also welcome their observation that we have set a clear vision, which reflects local needs and is supported by, and well-aligned to, the plans and work of our partners.
While the report notes some of the high quality of services we deliver in a range of areas, the Controller of Audit also makes recommendations for improvements.
We always strive to deliver the best for the people of South Ayrshire, however we acknowledge that there are areas where we can and want to improve. We have already begun to develop an action plan to take the recommendations forward and will fully engage with Audit Scotland, partners, employees and local communities to deliver this.
Councillor Peter Henderson, Leader of South Ayrshire Council said: "I'm pleased that the Best Value Assurance Report recognises the work our dedicated staff undertook during the COVID-19 pandemic and I'd like to thank them once again for their ongoing commitment.
"Communities are at the heart of everything we do, and I'm encouraged that the report notes that councillors are working in the best interests of local people. However, I appreciate that there are areas where we can improve, and we have already made progress regarding some areas of the report. We will engage with staff and stakeholders to address the recommendations of the report and keep the public informed on progress."
You can view the report on the Accounts Commission website at https://www.audit-scotland.gov.uk/about-us/accounts-commission/commission-meetings.
Published 01 October 2021