New Ayr Leisure Centre - 2nd Consultation Set to Launch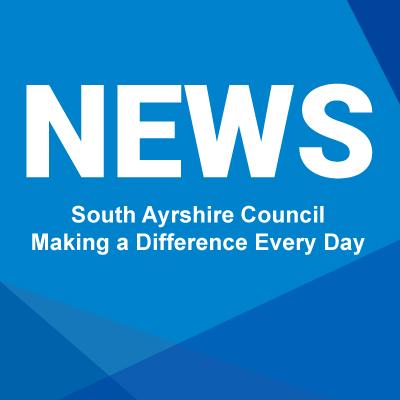 We'd like to thank everyone who provided feedback on the design of the new Ayr leisure centre earlier this year - the results of our first consultation are available to view on our website New Ayr Leisure Centre consultation.
We want to continue to engage with you to make sure your views are heard and acknowledged as the project progresses. Our second 'Pre-Application Consultation' is due to begin on Thursday 21 October until Monday 1 November, and we want as many people as possible to take part!
To launch this phase of consultation, we plan to run an online event on Thursday 21 October from 4.00pm - 7.00pm where the project's Design Team will present the design of the new leisure centre and answer a range of questions. The panel will include representatives from; Avison Young Planning Consultants; LA Architects; Systra Transport Consultants; development partners Hub SouthWest; and South Ayrshire Council's Special Property Projects team. This is a fantastic opportunity for everyone to find out more about the project, meet the team behind the design, and view plans for the centre. Full details of the event will be available soon at New Ayr leisure centre - Pre-application consultation.
Previous consultations, including 'Ayr Your Views' have influenced the key decisions to relocate the Citadel facilities to the Town Centre as well as provisions that will be included in the new building. This event and consultation will focus on Planning related issues about the new building and how it will sit within its new location. The consultation website will provide information on why the event is being held, how to join the online event, and how to ask questions.
If you'd like to submit a question to the panel in advance of the online event, you can get in contact via email at ayrleisure.uk@avisonyoung.com.
The online event will also give you an insight into the fantastic range of facilities that will be available at the new centre. These include flexible wet facilities such as a 25 metre 8-lane competition pool with mobile floor; a 20 metre x 10 metre flexible pool with mobile floor; a family fun area with flumes/slides; a wet changing area; and spectator seating. These features will maximise use of the pools and allow our 'Learn to Swim' programmes to grow, as well as encourage activity through leisure, fun and relaxation.
Some great flexible dry facilities, including a fitness studio and health and wellbeing spaces, are also proposed. These will cater for multiple activities and community use such as spin classes; aerobics; pilates; yoga, martial arts and birthday parties. Consultation rooms, a reception area and a café with soft play are also included in the design.
We understand there have been a lot of questions around how the designs have developed and to help with this we are creating a 'Frequently Asked Questions' document that provides an insight to the design and why certain decisions have had to be made along the way. This should help to address some of your queries and hopefully alleviate any concerns. The FAQ document will be published on our website soon at: New Ayr leisure centre - Pre-application consultation.
Additional details of the proposals will also be made available to view at the Citadel Leisure Centre reception area, as well as in the ground floor windows of the former Hourstons building, which can be viewed from Alloway Street and from Arran Mall, from Thursday 21 October until Monday 1 November 2021.
You can give your feedback on the developing designs by sending a completed feedback form to ayrleisure.uk@avisonyoung.com or by post to Avison Young, 149 St. Vincent Street, Glasgow, G2 5NW between Thursday 21 October and Monday 1 November.
Councillor Chris Cullen, South Ayrshire Council's Portfolio Holder for Economy and Culture said: "The new leisure centre in Ayr will have an extremely positive impact on our communities, with benefits for both health and wellbeing and the local economy.
"It's really important that we continue to engage with, and hear the views of residents and visitors as the project develops. We want to work alongside the public to ensure we create not only a state-of-the-art leisure facility, but also an inviting community hub that's accessible and attractive to all age groups.
"I'd therefore encourage as many people as possible to register to take part in the online event on 21 October to mark the launch of the next consultation."
You can access the consultation website at New Ayr leisure centre - Pre-application consultation