Good For Business - Biosphere Certification Mark scheme gives sustainable business a post-pandemic boost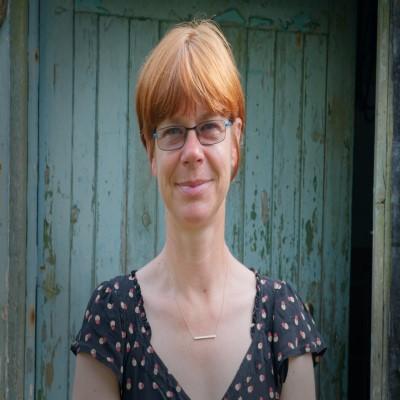 As Galloway and Southern Ayrshire UNESCO Biosphere's scheme to support and promote sustainable enterprise enters its fourth year, the latest round of applications has opened for local businesses to apply.
The Coronavirus pandemic brought mixed fortunes to rural enterprise: while some faced financial collapse, others found new customers looking to eat, shop, and entertain themselves in ways that were both close-to-home and Covid-safe. Since its launch in 2018 the Biosphere Certification Mark has become a familiar logo across the Biosphere's 5,268 km² expanse, uniting businesses who go further in the drive to achieve global sustainability goals and promoting an ethos of 'Support Local' which is especially critical during the region's pandemic recovery.
With certification available in a range of categories ranging from Creative Industries to Food and Drink, the Biosphere's Business Development Team works closely with applicants who want to boost their green credentials and reach customers who are increasingly eco-aware. The designation of 'UNESCO Biosphere' is the only internationally recognised badge for sustainability, an award which recognises the uniqueness of life and landscape in the region as well as opportunities to protect and celebrate the local environment and the communities within.
Now in a period of growth following £1.9 million investment from South of Scotland Enterprise, the Biosphere has been able to expand its team and has recently recruited Esther Tacke of Galloway Cycling Holidays as Business Engagement Officer. Having achieved the Biosphere Certification Mark with her own enterprise, Esther is perfectly placed to guide applicants through the process of assessment and welcome them to the Biosphere-branded network, where they will have the opportunity to make new business connections and workshop creative ideas.
Esther said: "I have been involved with the Biosphere for several years now and am thrilled to now have a role that enables me to help other business owners, whether they are just starting up or continuing their journey in going green. Our Biosphere businesses really are a family and the Certification Mark is a fantastic way of acknowledging all the hard work they are doing for their customers and for their communities too."
South Ayrshire Councillor Alec Clark, who is also a member of the Biosphere Partnership Board, said: "With climate change a massive issue around the world and in the run up to the COP26 conference in Glasgow, there has never been a more important time to show our green and sustainable identity.
"The Unesco Galloway and Southern Ayrshire Biosphere Certification Mark should be seen as a business badge of honour. Customers will be able to shop or use the services of these companies, safe in the knowledge that they are helping reduce our carbon footprint, and are looking after the environment by using sustainable products and practices. These businesses, which include many local companies already trade with confidence and proudly display their Biosphere Certification Marks."
The Biosphere's Business Development Team are hosting an information webinar on 6 October for anyone who wants to know more about the application process. Please email marie@gsabiosphere.org.uk to sign up. More information about Galloway and Southern Ayrshire UNESCO Biosphere is available at www.gsabiosphere.org.uk.