South Ayrshire invited to share in £220 million UK fund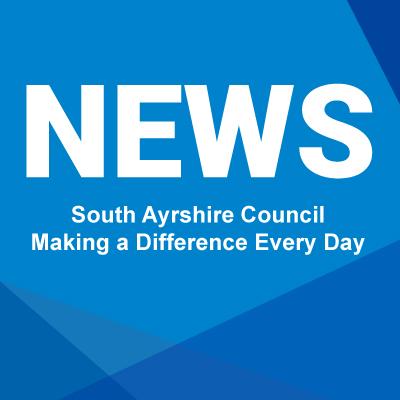 Organisations in South Ayrshire are being urged to bid for a share of a new £220 million fund aimed at boosting the local economy, and supporting people and businesses most in need.
Applications are now open for the UK Community Renewal Fund (UKCRF) which is investing in skills, communities and local businesses, as well as supporting people into employment. The Fund will create opportunities to trial new approaches and innovative ideas at a local level, helping to renew communities and support their recovery following the COVID-19 pandemic.
South Ayrshire is among the 100 areas identified by the UK Government as 'priority places' to receive funding, in an attempt to help 'level up' local economies across the UK. South Ayrshire Council has been confirmed as the Lead Authority for administering applications to the UKCRF in South Ayrshire.
Applications for a diverse range of projects are being welcomed, including those which demonstrate innovation in tackling town centre decline; reinvigorating high streets; creating opportunities and tackling deprivation in South Ayrshire's rural and coastal areas; and meeting the needs of a locally driven, green and digital economy.
Ideally, bids should have a minimum value of £500,000. From applications received, SAC can submit a shortlist of projects up to a total of £3 million to the UK Government.
The new Fund has been launched to pilot approaches in preparation for the introduction of the Government's UK Shared Prosperity Fund in 2022.
To find out more about applying to the UKCRF, please visit SAC's website. Applications must be received by midnight on 24 May 2021, with announcements on successful bids being made by the UK Government from late July/early August. Projects must be delivered by March 2022.
More details on the Fund can also be found in the UK Community Renewal Fund Prospectus and also UK Government's FAQs on the UK Community Renewal Fund.
Published 23 April 2021