Deadline to Activate £50 Scotland Loves Local South Ayrshire Gift Cards Approaching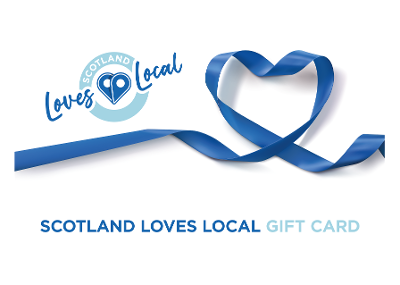 The deadline for eligible households to activate their £50 Scotland Loves Local South Ayrshire Gift Card is fast approaching.
Those who haven't already should activate their cards before Wednesday 15 February. The cards will be valid for 12 months from the day of activation.
So far, cards have been activated by 81% of the over 9900 eligible households in South Ayrshire. Over £283,000 has been spent so far in the area, benefitting both households during the cost-of-living crisis and local businesses who are registered for the scheme.
Distribution of the cards began in late November, as part of the Local Authority Covid Economic Recovery (LACER) funding. The South Ayrshire gift cards have been administered by Miconex, delivery partners for Scotland's Towns Partnership.
Councillor Bob Pollock, South Ayrshire Council's Portfolio Holder for Economic Development said: "The £50 South Ayrshire gift card scheme has been a fantastic success so far. The cost-of-living crisis is affecting us all, and it's great to know that eligible households have had a small boost to their income over the winter.
"Not only have we been helping those on a low income, it's also been benefitting South Ayrshire's economy by encouraging people to spend in local businesses. If you've got a card and haven't activated it yet, please make sure you do before Wednesday 15 February."
For more information about the Scotland Loves Local Gift Card, including how to activate, visit www.south-ayrshire.gov.uk/scotlandloveslocalgiftcards
Published 24 January 2023