Provost and Depute attend Remembrance Day Services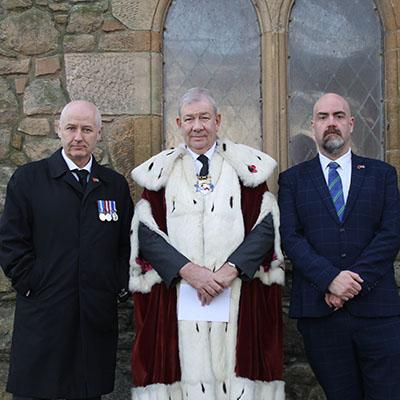 Provost Iain Campbell and Depute Provost Mary Kilpatrick recently attended services to mark Remembrance Day 2022.
Provost Campbell laid a wreath at the Cenotaph in Wellington Square, Ayr. He also attended services at Ayr's Auld Kirk and in Fisherton, with Depute Provost Kilpatrick attending services in Prestwick and Coylton.
Provost Campbell is pictured with Leader of South Ayrshire Council, Martin Dowey, and Councillor Lee Lyons.