South Ayrshire Information and Advice Hub Celebrates Scottish Government Accreditation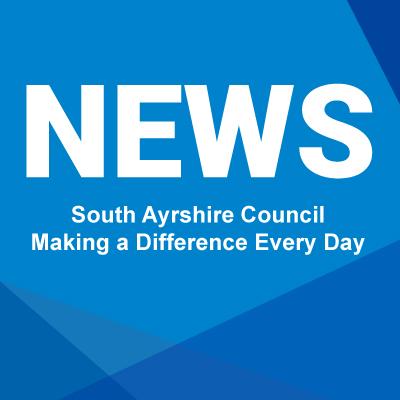 Our Information and Advice Hub has been recognised against the rigorous standards set by the Scottish Government for information and advice providers. This accreditation against the Scottish National Standards for Information and Advice Providers (SNSIAP) acknowledges the quality of the welfare rights, money and debt advice the Hub provides.
The Hub team provide a comprehensive information and advice service for people in South Ayrshire. We help local people to maximise their income by offering free, confidential, impartial and professional advice on welfare benefits, money and debt. We help people get the right benefits, including help to appeal DWP benefit decisions. We offer a full range of money advice services including debt management and negotiation with creditors, such as credit cards or loans. We help people in crisis to access the Scottish Welfare Fund and food banks. We also help and act on behalf of customers who are at threat of eviction and recently developed and launched a new fuel scheme to help residents maintain gas, electricity and oil supplies.
We work in partnership with council services such as Employability and Skills, offering employment and employability advice and support to help residents gain the necessary skills to get back in to work. We work in partnership with schools to help local families increase their income; with the Health and Social Care Partnership to help new and expectant parents to manage their money; and with MacMillan Cancer Support to help people with the financial impact of a cancer diagnosis.
Councillor Philip Saxton, Portfolio Holder for Housing and Community Wellbeing said: "This is excellent news and testament to the quality of the free and impartial information and advice services that the team provides. The Hub plays a key role in the Council's commitment to closing the gap and in the last 12 months alone they have handled 18, 455 customer enquiries.
"I'm extremely proud of the way the team has continued to deliver this critical service throughout the coronavirus pandemic and of the new ways they have introduced to help people access help, such as confidential video appointments, text messaging services and enhanced digital access.
Our customers tell us that they rate our service highly and it's great that the quality of the service has been acknowledged in the award of this national accreditation."
A full list of the services the Hub provides and details on how to contact us can be found on our website https://beta.south-ayrshire.gov.uk/information-and-advice-hub or by calling 0300 123 0900.
Published 12 March 2021