Young Person's Guarantee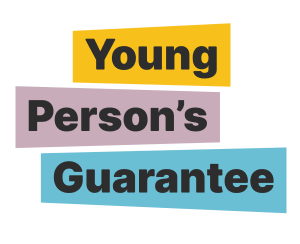 Young people and employers have been some of the hardest hit by the pandemic.
As part of Scotland's response to COVID-19 economic recovery, Young Person's Guarantee was launched in November 2020. It aims to give all young people, aged 16-24 in Scotland, the chance to succeed through the opportunity of a job, apprenticeship, education, training or volunteering.
For employers, there is help to develop a future pipeline of skills and experience with young people at the heart of the workforce. Young people bring organisations a wealth of talent, creativity, and enthusiasm, critical now and for future success.
Employers can get involved with Young Person's Guarantee in up to 5 ways:
Prepare young people for the world of work
Create opportunities for young people who face the greatest barriers to work
Invest in a skilled workforce through apprenticeships, training and upskilling opportunities
Create jobs and opportunities suitable for 16-24 year olds
Ensure a work environment which supports all young people and provides fair work
A range of funding and support is available to help employers create opportunities.
For more information contact:
Tel: 01292 612301
Email: thrivingcommunitiesadmin@south-ayrshire.gov.uk
The Wallace Tower
172-176 High Street
Ayr
KA7 1PZ